Texas Government Lobby News: Studies Show Stunning New Trend in Email Retrieval by Lobbyists
The following image was compiled and created by the Professional Advocacy Association of Texas and posted on their Facebook page.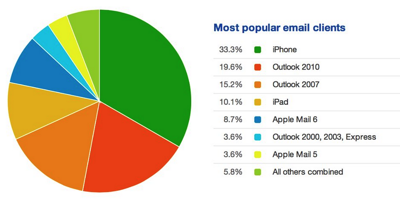 A quick survey of the Professonal Advocacy Association of Texas of their own members shows a stunning trend in email usage. One third of lobbyists use their iPhone as their primary email tool. Another 10% use an iPad. This means that currently, almost half of the email generated during our legislative session by advocates, lobbyists, etc., is being generated by mobile devices.
This trend is only going to continue.